Aquinnah 2014 Studio Sale
New Watercolors by Franklin Einspruch
This is the second year I've traveled to Aquinnah, MA to paint the beaches, which are lined by cliffs made up of sand, boulders, and changeable, multicolored clays. It has long been a destination for artists. I worked alongside Stephen DiRado, who has been photographing here for many years. Thomas Hart Benton painted here as well.
This year I produced a series of nine watercolors on half-sheets of cold-press Arches. I normally price unframed watercolors at this size at $1800, but for a limited time I'm making them available for half that. $900 includes shipping to anywhere in the continental US, locations outside the US at cost. An additional 10% discount is available for payment in alternative currency (particularly BTC, contact for details). This offer ends August 1.
Click the images to see larger versions. (Much larger! Hit [ESC] to return to normal view. Left-right arrows cycle through the big images.) To make an acquisition, contact me at franklin@einspruch.com.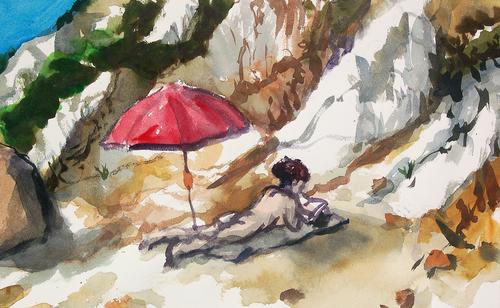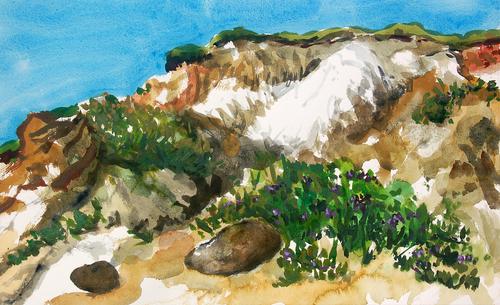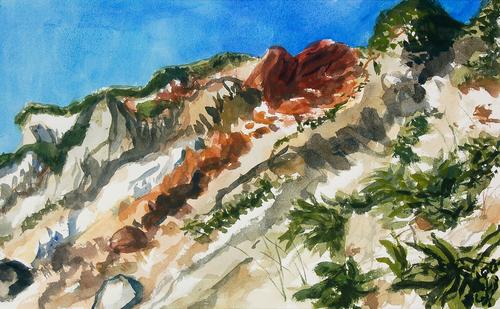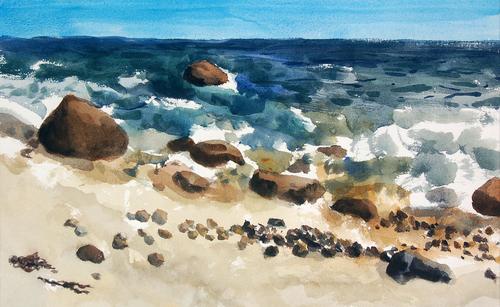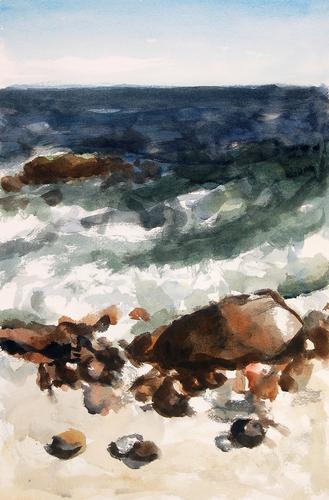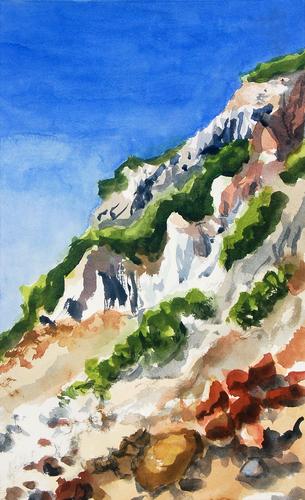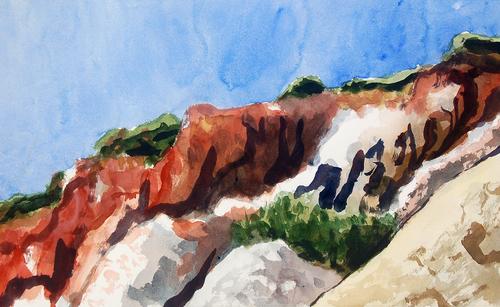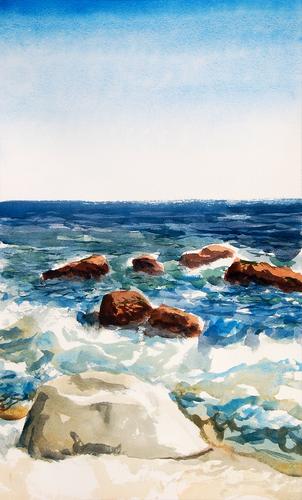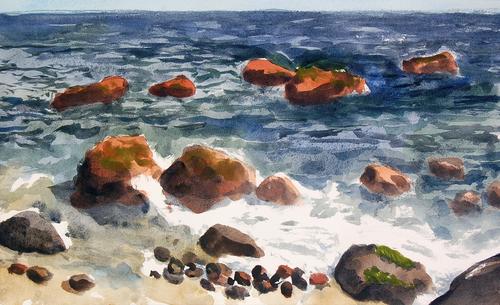 All works on this page © 2014 Franklin Einspruch.